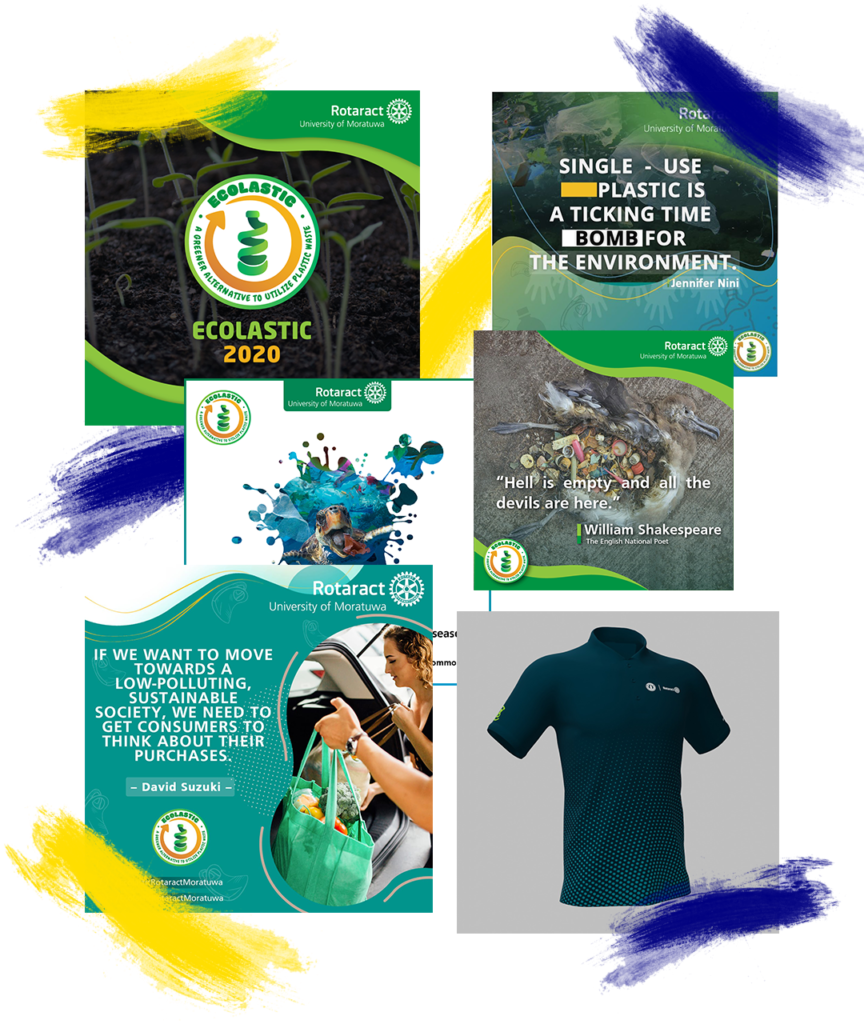 Ecolastic was launched with the intention to reduce the current polythene and plastic waste. Even though the initial project idea was Eco-bricks, it shifted to utilizing the waste for product manufacturing due to the current situation of the country. And also because it was discovered that Eco-bricks have a possibility in creating a microplastic risk. Then the project was focusing on project partners who would be involved in a plastic polythene collection process introduced via Ecolastic and use their existing manufacturing processes to produce products in large volumes. And the project was able to partner with the textile manufacturer, Rizer Global which manufactures t-shirts from recycled PET plastic bottles. As the implementation of this initiative in the university was a great success, Rotaract Mora hopes to reach out to a much wider audience.
Woof Roof is a project of Rotaract Club of University of Moratuwa, which aims to protect street dogs from neglect and abandonment. The project includes rescuing street dogs, providing them with medical checkups and vaccinations, and giving them away for adoption. A street dog photography competition was also conveyed through Facebook, where the Most Popular Photograph was selected based on reactions on the 'Woof Roof' Facebook page and the Best Photograph which was selected by a seasoned photographer in the field. The subproject under Woof Roof, 'Woofy's Gallery' is a project that aims to build up a community of dog lovers. The project team had planned to conduct adoption days during the Rotaract year 2020-21. However, due to the COVID-19 pandemic, these plans were halted.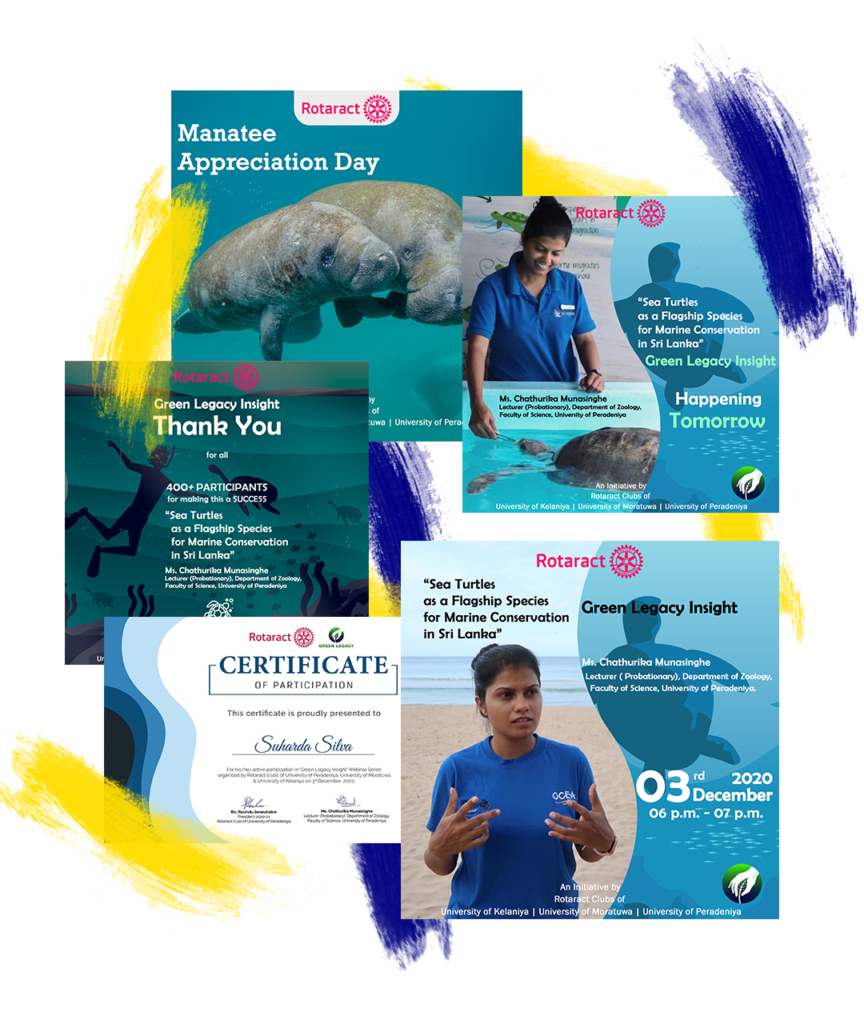 In collaboration with the University of Peradeniya and the University of Kelaniya, this project aims at sustaining ecosystems and repopulating the fauna and flora of nature. What was initially planned to be a tree-planting campaign with other on-ground activities had to be shifted into online public awareness-raising programs due to the prevailing situation. Green Legacy Insight – Webinar Series and Green Legacy Facebook Page were the two phases of the project. Under the first phase, two open webinars were held under the topics of "Imperilled Ocean Ecosystems and reversing the downward trend" and "Sea Turtle as flagship species of marine conservation in Sri Lanka". They discussed how the current ecosystems and marine life evolved. The aim was to encourage people to join hands to secure the environment from harmful activities, and also to protect the endangered treasures of nature. Under phase two, a group of nature lovers and enthusiasts posted poetry, photos, and articles to raise awareness about environmental conservation. The team was able to publish a total of 20 flyers, 20 photos, 17 songs, and 12 articles throughout the year while having a post reach of around 3032+ in 28 days. And the total reach is around 29737. Together with the 2000+ followers of the page, Green Legacy was able to grow its community and brand image by leaving quite a positive impression and impact.