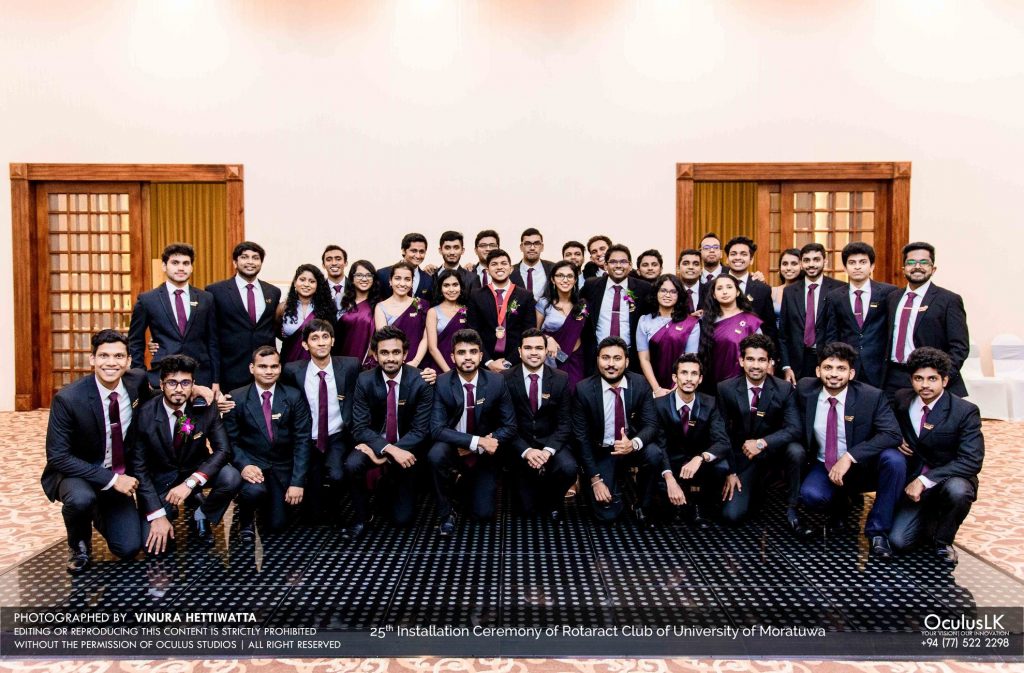 Sponsored by Rotary Club of Colombo West and initiated in 1995 with just 16 members, Rotaract Mora or Rotaract Club of University of Moratuwa was the first ever institution based Rotaract club of Rotaract District 3220 – Sri Lanka and Maldives. Today, the club has grown into a huge serving fraternity that's more than 250 members strong.
Our family is an aggregation of young individuals from various walks of life and from all corners of the country. The diversity of our member base has played a crucial role in better understanding the society around us and improving the delivery of our service to better reach and suit the requirements of different facets of society. Moreover, our mostly technical education background has helped us in coming up with innovative ideas and ways to tackle issues in society in a sustainable manner.
As a responsible organization, we always aspire to initiate and execute projects that can leave a deep imprint on as many as possible, through the avenues of Community Service, Professional Development, Club Service, International Service, and. Environmental Service.
Over the years, Rotaract Mora has brought a varying multitude of service concepts of high novelty and creativity to life. Thereby, the club has been fortunate enough to win both local and international recognition for several top notch projects. Some of the more notable milestones in this regard were being presented the award for International Single Club Winner at the Rotaract Outstanding Project Awards 2016/17 for project 'Grama Prabodhaya', in which case Rotaract Mora became the first Sri Lankan club to have won the prestigious award, as well as being recognized as South Asia Regional Winner at the Rotaract Outstanding Project Awards 2018/19 for the project 'Zooxanthellae'. 
Our voyage as part of Rotaract Mora in serving communities, standing up for fellowship, discovering our inner potentials, and evolving into the best versions of ourselves is never ending. Both stormy turnabouts and sunny headways are bound to lie ahead. Yet we will always aspire to put out the best we can manage and change lives, be it our own or another's, one at a time and once and for all.